Treachery in Tuscany – Winner of Killer Nashville's Silver Falchion Award for Best Cozy Mystery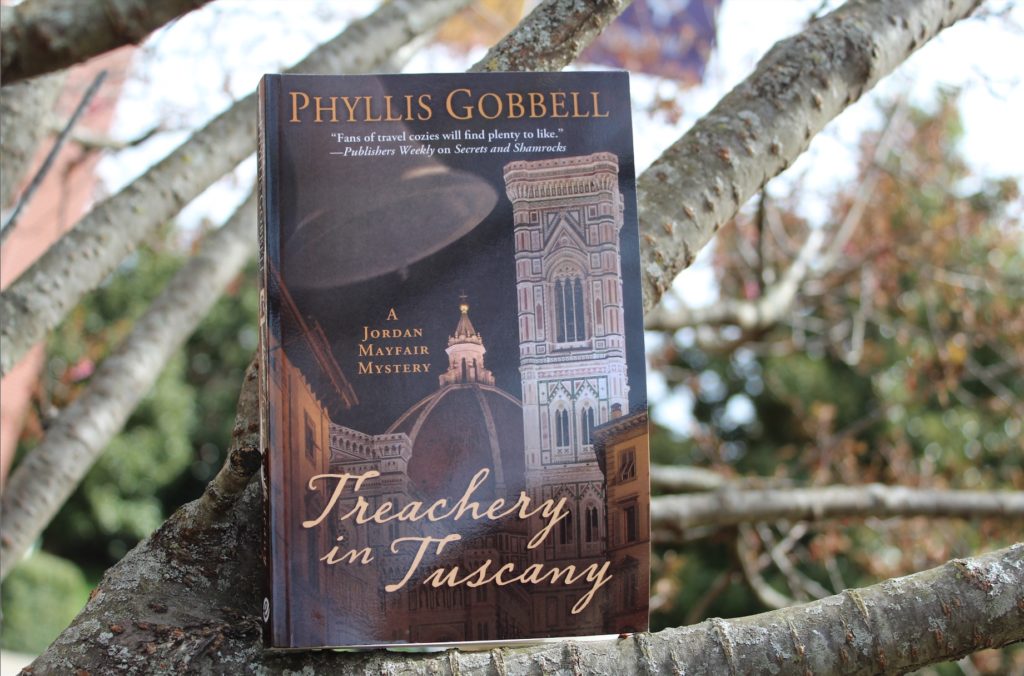 In the third Jordan Mayfair mystery, amateur sleuth Jordan Mayfair and her travel-writer uncle arrive in Florence, Italy. She expects a 15th century convent to offer a safe and serene retreat from the crowded, touristy district of Europe's premier Renaissance city. But the polizia municipale are on site, and one guest is soon dead. A suicide, police say. Jordan suspects murder.
---
---
Phyllis appears on Today in Nashville to talk about her latest mystery novel Treachery in Tuscany.
---
It's a full house at Parnassus Books in Nashville where Phyllis hosts a book talk and signing.