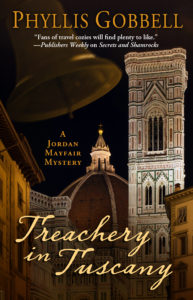 Treachery in Tuscany front cover design – what an exciting Christmas gift! Expected date of release, May 2018.
Each Christmas, it is a great joy for me to host our Christmas meeting of the writers group. In addition to our usual joyful time, we have Christmas music. A good time was had by all (yes, writers, passive voice)!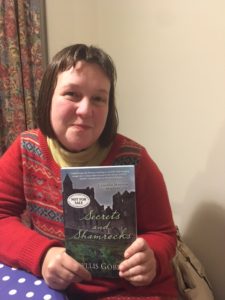 This is Marina O'Reilly.
Thanks, Jo McGuire, also from Ireland, for sending the photo and sending Marina's kind words about Secrets and Shamrocks. How exciting it is to know that I get a thumbs-up from readers in Ireland !