The newest book in the Jordan Mayfair Mystery Series: Treachery in Tuscany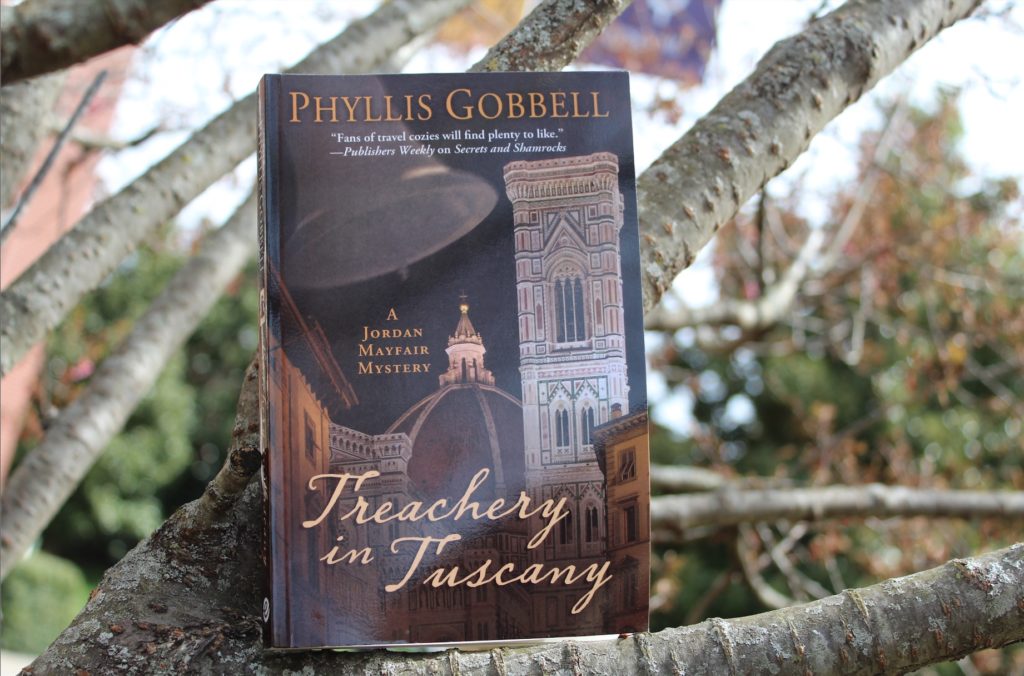 Jordan Mayfair and her travel-writer uncle arrive in Florence, Italy. She expects a 15th century convent to offer a safe and serene retreat from the crowded, touristy district of Europe's premier Renaissance city. But the polizia municipale are on site, and one guest is soon dead. A suicide, police say. Jordan suspects murder.
Click to go to a video where Phyllis Gobbell introduces her book!
Listen: Phyllis Gobbell reads from the first chapter of Treachery in Tuscany